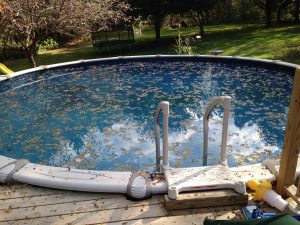 After below average temperatures of a long winter, a nice dip in the pool seems like an unachievable dream, but with the proper naples pool service, maintenance and education, it becomes a reality. Here are some tips on seeing to it that your pool stays clean, healthy and inviting so your family and friends will enjoy spending time relaxing.
Remove all debris
Leaves, twigs, bird droppings and other contaminants end up in pool water and pose a health risk to your family and guests. Use the long handled net tool to retrieve these items and follow up with filtration and proper chemical mixtures.
Use the pool vacuum system
A vacuum system for your pool is as vital as breathing air because while you slept, floating debris fell off the trees, blew in with the wind, or just fell off critters that happened to walk by the pool. A vacuum system reaches all the way to the bottom and sucks up everything in its path. Filtration is still necessary as dust particles mix with the water and remain as a film on the pool sides.
Maintain circulation
Water flow is of vital importance because stagnant water is a health hazard. Unimaginable microbes grow in the stillness and without sufficient flow, they assist the growth of mold and mildew. Ask your dealer about the recommended schedule for running the pump and what other tips they have to minimize this problem.
Filtration is crucial
When the pool pump is operating, it forces the water to circulate and helps minimize harmful growth, but filtration must follow along with the effort to remove those contaminants. Otherwise, the water will get dark and murky more often and cause health issues to your loved ones.
Correctly measure the chemicals
Your swimming pool dealer carries a full line of products intended for healthy pool living and is the source to contact about which of them is best. Ask  for detailed instructions on who to read test units and make sure you use the correct measurements. Too many chemicals burn human skin, and if swallowed could cause death!
Purchase a pool cover
Among the smartest investments in life is a pool cover because it keeps the majority of the debris and airborne dirt out of the water and minimizes the time spent screening, vacuuming and changing filters. It also decreases the amount of chemicals needed to maintain a healthy environment for humans to enjoy floating and playing pool games.
If the time it takes to manage your pool is not in sync with your schedule, here are some additional services and what they include.
Full-Service Pool Dealer
Brushing all sides and bottom of pool
Tile Scrub
Checking and balancing of chemicals
Equipment check
Skimming the water debris
Emptying of your skimmer basket
Vacuuming (monthly)
Filter cleaning (monthly)
Chemical Only Service
Checking and balancing of chemicals
Double Checking the readings
Full Service with Weekly Vacuuming
Brushing
Tile Scrub
Checking and balancing of chemicals
Equipment check
Skimming
Emptying of your skimmer basket
Vacuum weekly
Filter cleaning (monthly or sooner if needed)
Phosphate Removal Included
Algae Prevention Treatment Included
Free Service Call Every 3 months
Pressure Cleaning
Decks
Sidewalks
Patio
Driveway
House Exteriors
Screen Enclosures
You name it
The above information provides the primary services and can easily include or omit those features not needed. However, for the best advice concerning any size pool, your local full-service pool dealer is the team to contact. Ask about their free two week services with NO contract deals and where they hang their certifications. The following are three of the most used and necessary pool services that save you time and money. Grand Slam Pools motto is the best pool services never cut corners but rather strive for gaining quality.